A full service digital marketing agency
Our team develops customized digital marketing strategies that are tailored to fit the exact needs of your company, as well as your budget!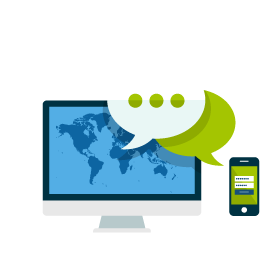 We are in Bowling Green Kentucky, USA near Louisville, Nashville, Chicago, Indiana, Columbus, Cincinnati, Memphis, Lexington, and we offer our services worldwide. 
Our marketing firm is one of the few that offers customized marketing solutions.  Are you seeking a way to reach more customers? Bring more awareness to your brand? We specialize in cost effective digital marketing campaigns that get results and maximize your reach.  
O U R    V I S I O N
To create a strategy that not only delivers results, but also adds value, all without breaking the bank!
Passionate About Our Clients
Our clients are the reason for our success and the reason we exist. Here are just some of the things our clients have said about us in the past!
Shawn and his staff couldn't have been more helpful in building my website from the ground up.  Personally, not having much experience with website designs, it can be overwhelming.  I was able to verbalize what I needed my site to offer and Shawn was able to execute those needs.  He took direction well and made sure each task was done in a timely manner.  I love the layout of my site with images and font and can't wait for more viewers to stop by!!